Antarctica Express Air – Cruise
Antarctica Express Air – Cruise
Trip Summary
Dates: January 11, 2025 – January 16, 2025
Duration: 6 Days
Starts in Ushuaia - Ends in Punta Arenas
About the Express Air Cruise Itinerary
For those who are limited by time but want a taste of Antarctica, this is the voyage for you.  Experience the best of both worlds with one-way cruise and one-way flight, from Ushuaia and ending in Punta Arenas, Chile. This voyage adds in the bonus of a landing on mythical Cape Horn, if conditions allow. Experience […]
Itinerary Map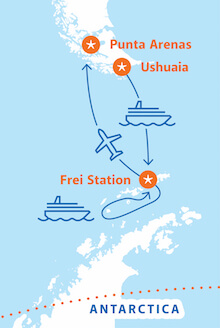 Pricing Information
About the Express Air Cruise Itinerary
For those who are limited by time but want a taste of Antarctica, this is the voyage for you.  Experience the best of both worlds with one-way cruise and one-way flight, from Ushuaia and ending in Punta Arenas, Chile. This voyage adds in the bonus of a landing on mythical Cape Horn, if conditions allow. Experience the southernmost reaches of the world in an "express" version.
Detailed Itinerary
Day 1: Ushuaia, Argentina
Your journey begins in Ushuaia, Argentina, the southernmost 'city' in the world. Board in the afternoon and sail along the Beagle Channel towards Puerto Williams, Chile, the southernmost 'town' in the world. Explore the surroundings before setting sail to Cape Horn.
Day 2: Cape Horn
After an overnight crossing of Nassau Bay, you awake in full view of legendary Cape Horn! Weather permitting, board a Zodiac and be one of the few privileged adventurers to step foot on this famous and rarely visited island. Back on board, set sail towards Antarctica and cross the famous passage named in honour of Sir Francis Drake, the great 16th century British explorer.
Day 3: Drake Passage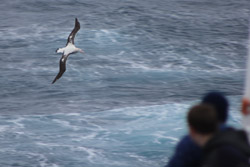 As you sail through the Drake Passage en route to King George Island, in the South Shetland Islands, attend an engaging program of lectures and presentations. In the company of expert guides, watch for wildlife from the glass-enclosed lounge or from the outside decks. You may spot magnificent sea birds, such as albatrosses and petrels, as well as different species of whales on their way south to Antarctica.
Day 4: Arrival to South Shetland Islands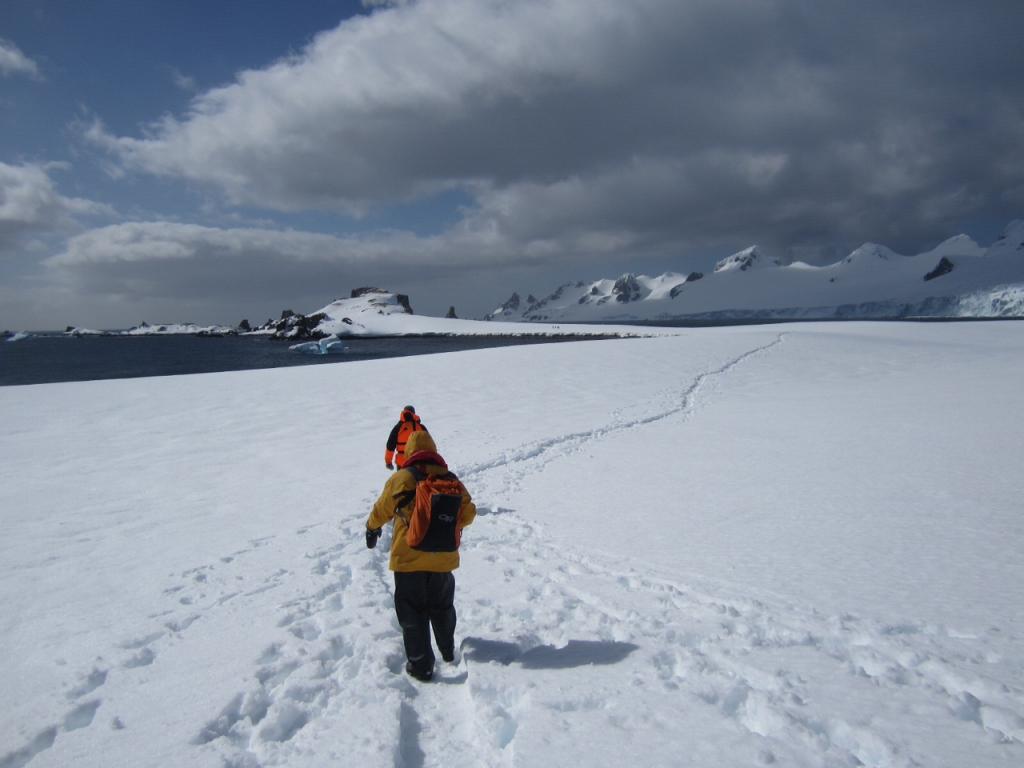 After crossing the Antarctic Convergence, the environment changes noticeably. Keep your camera ready, as this is the time to watch for the first icebergs and the first sight of Antarctic land. Reaching the South Shetland Islands, sail in ice-filled bays, while enjoying the company of sea birds, penguins, seals and whales. Board a Zodiac for your first memorable shore visit to a penguin colony. Taking advantage of the endless Antarctic daylight, exploration will continue well into the evening.
Day 5: South Shetland Islands & Flight to Punta Arenas
Upon reaching King George Island, disembark at Fildes Bay and explore the area, such as the Chilean Base Frei and the Russian Base Bellingshausen. Bid farewell to Antarctica before boarding the flight back to Punta Arenas, Chile. Upon arrival, transfer to your hotel for the night. (Note: Meals in Punta Arenas are at your leisure and not included in the program.).
Day 6: Punta Arenas departure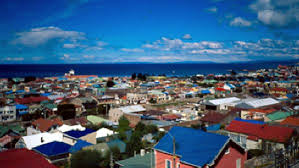 After breakfast, transfer to the Punta Arenas airport for your onward flight.
Welcome Aboard the Magellan Explorer
Magellan Explorer is the world's first expedition ship custom designed for Antarctic air-cruise operations. The ship provides a stylish base for our guests' adventures, combining excellence in expedition and boutique hospitality.
The ship has been built to the latest Polar Code specifications and carries a Polar Class 6 ice-class (Lloyd's Register PC6). For comfortable navigation, the ship features stabilizers; for maneuverability, she features bow and stern thrusters. For safety in navigation, there is an ice-detecting radar. And to reduce the environmental footprint, the vessel is equipped with an energy-recovery system that recycles the heat produced by the engines to warm up the ship and its water supply.
Technical Specs
TECHNICAL FEATURES
· Retractable stabilizers
· Double hull construction
· Bulb designed for polar navigation
· Bow and stern thrusters
· State-of-the-art navigation equipment
· Latest ice radar technology
· Two mid-ship gangways for Zodiac operations
· Large expedition warehouse
· Tier III compliance, the most stringent emission standard
· Heat recycling system
· Fleet of 10 Zodiac boats
Specifications:
• Passengers: 100 maximum*
• Staff and crew: 60
• Length: 90.7 m (298 ft.)
• Breadth: 16.2 m (53 ft.)
• Draft: 4.3 m (14 ft.)
• Gross tonnage: 4,900
• Ice-class: LR PC6
• Propulsion: 2X MAN main engines, total 3,440 kW
• Speed: 14 knots
Flag: Bahamas
* Maximum of 69 guests for air-cruise operation
Cabins & Amenities
Cabins:
Five different accommodation categories are available to guests. Accommodations are spacious, ranging in size from 40 sq. mt. (440 sq ft) to 20 sq. mt. (220 sq ft.). All suites and most cabins offer a private balcony. Sleeping arrangements can be configured as either one king-size bed or two twin beds, in most cases.
Amenities & Services:
Public areas include a spacious forward-facing observation lounge and bar that is also used to deliver briefings and educational presentations. The bow of the ship is accessible to guests; together with the outdoor observation deck it offers expansive views and close contact with the natural environment during exploration. The dining room accommodates all guests and expedition staff in a single sitting. There is also a meeting room, a library, a gift shop, a protected outdoor barbecue area, a gym, and a sauna. Adventure activities, such as kayaking and snowshoeing, are available.
DINING FEATURES
· Main dining room offers buffet breakfast and lunch, and table service dinner
· The BBQ deck offers al fresco dining, weather permitting
· Express Lunch option available daily in the Library
· Selection of premium Chilean wines served with lunch and dinner
· Snacks and drinks during welcome and farewell celebrations
· Complimentary self-service coffee, tea, chocolate, cappuccino, and water offered 24/7 in the library and bar
GUEST FEATURES
· A bar offering a selection on Chilean domestic and international drinks
· Gym with panoramic windows, and sauna
· Well stocked library with a collection of Antarctic-themed books in multiple languages
· Local intranet with daily programs, international news, etc. accessible wirelessly throughout the ship
· Meeting Room with multimedia resources and interactive science lab
· Satellite internet service available at a charge and accessible wirelessly throughout the ship
· Forward observation deck and accessible bow
· Zodiac embarkation area equipped with hangers, lockers and sitting facilities
Notes
INCLUDED IN THE RATE
For Air-Cruises starting in Punta Arenas, group transfers airport/hotel on Day 1.
For Air-Cruises starting in Punta Arenas, 1 overnight with breakfast in Punta Arenas at the Cabo de Hornos Hotel or similar, with a welcome dinner including drinks on Day 1.
1 overnight with breakfast in Punta Arenas at the Cabo de Hornos Hotel or similar on the Day of the Scheduled Return Flight from Antarctica.
Transfers airport/hotel on the Day of the Scheduled Return Flight from Antarctica, and transfers hotel/airport on last Day of the Air-Cruise Program.
Flight from Punta Arenas to Frei Station on King George Island and/or vice versa as indicated in the program corresponding to each voyage.
Ship cruise along the Antarctic Peninsula as indicated in the program corresponding to each voyage.
Daily buffet breakfast and lunch on board ship offering a wide choice of dishes.
Daily served dinner on board ship offering a choice of three main courses.
Wine, beer, juice, and soft drinks served with lunch and dinner on board ship
Coffee, tea, chocolate, cappuccino, water and snacks on board ship throughout the expedition.
All guided shore excursions.
Lectures and entertainment on board.
Comprehensive pre- and post-voyage information material.
Loan of waterproof boots for landing in Antarctica.
Contingency Plan as described below.
IAATO passenger fee.
SPECIFICALLY NOT INCLUDED IN THE RATE
Accommodation, meals, excursions and transfers other than those included in the itinerary and the Contingency Plan corresponding to each voyage. Specifically, dinner in Punta Arenas upon return from Antarctica is not included.
Beverages purchased at the ship's bar.
Personal insurance.
Extra expenses (communication, laundry, souvenirs, etc.).
Gratuities.
Visas for Chile and/or Argentina, passport expenses, and any arrival and/or departure tax, if applicable.
Optional Extras
Sea Kayaking in Antarctica $995 per person
Hiking and Snowshoeing in Antarctica $85 per person-per excursion
Hotel and Transfer Packages
Preferred Seating on the Antarctic Flight
Expedition Jacket $ 349