Legendary Snow Hill: March to the Emperor Penguins – Kapitan Khlebnikov, Oct. 2018
Legendary Snow Hill: March to the Emperor Penguins – Kapitan Khlebnikov, Oct. 2018
Trip Summary
Dates: October 6, 2018 – October 19, 2018
Duration: 14 Days
About the Legendary Snow Hill: March to the Emperor Penguins Itinerary
During this once-in-a-lifetime experience, journey to the bottom of the world—cruising past masses of dense ice and thick, tabular icebergs—aboard the legendary icebreaker Kapitan Khlebnikov. True to the explorer spirit, this exclusive Antarctic adventure, last offered by Quark Expeditions in 2010, is your chance to be a part of polar history. You'll have the rare opportunity to […]
Itinerary Map
Pricing Information
About the Legendary Snow Hill: March to the Emperor Penguins Itinerary
During this once-in-a-lifetime experience, journey to the bottom of the world—cruising past masses of dense ice and thick, tabular icebergs—aboard the legendary icebreaker Kapitan Khlebnikov. True to the explorer spirit, this exclusive Antarctic adventure, last offered by Quark Expeditions in 2010, is your chance to be a part of polar history. You'll have the rare opportunity to observe one of the most spectacular sights in the wild: the elusive emperor penguin colony off the coast of Snow Hill Island, whose existence was first confirmed in 1997, and to which the first ground visit was conducted by Quark in 2004. Imagine flying in a helicopter to the vicinity of this astounding rookery, then walking across the sea ice to come within several feet of chicks so young they're huddling with their parents. Watch in awe as these extraordinary creatures toboggan across the ice on their way to the ocean to dive for food. If you're lucky, some may even approach you! An experience like no other, it's like a wildlife documentary come to life. In brief:
Experience thousands of pairs of emperor penguins—including chicks—in their natural habitat
View other iconic Antarctic wildlife, such as whales, seals and seabirds
Travel aboard the legendary Kapitan Khlebnikov, the storied icebreaker and the only vessel to circumnavigate Antarctica twice
Cross the famous Drake Passage on your way to explore the Snow Hill emperor colony
Enjoy helicopter sightseeing and Zodiac cruising for a unique perspective of the Antarctic Peninsula
Detailed Itinerary
Day 1: Ushuaia, Argentina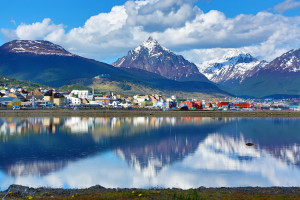 You will begin your journey in Ushuaia, a small but bustling port town at the tip of South America. This Argentine hot spot is the ideal gateway for you to explore the southern extent of Patagonia while preparing for your adventure ahead. Get active in the mountains or savor some handcrafted chocolate at a café in town.
Day 2: Embarkation Day
In late afternoon, we will transfer you and your fellow travelers from your group hotel to the pier, where you'll board Kapitan Khlebnikov. This iconic icebreaker should be instantly recognizable at the port, as the shape and bulk are distinctive, especially from a distance.
Days 3 and 4: At Sea
Crossing the legendary Drake Passage is as much a part of the Antarctic experience as penguins and seals are. With ideal weather conditions, your passage could be relatively easy, but be prepared for some rough seas in case the Drake lives up to its reputation.
Days 5 to 11: Weddell Sea and Snow Hill Island Emperor Penguin Colony
As we approach the island, remember that no two polar expeditions are alike, particularly this voyage through the icy Weddell Sea, since landings and wildlife sightings are determined by weather and ice conditions, as well as the natural cycles of the wildlife. But it's exactly this element of the unknown that makes expedition-style travel so exhilarating and adventurous.
That said, our expeditions will have some elements in common, such as landings, wildlife sightings, helicopter sightseeing and ice—truly massive amounts of ice! Having broken away from the ice shelf, large tabular icebergs, so named for their plateau-like flat top and steep sides, will signal your arrival to Antarctica.
Located on sea ice, the emperor rookery is situated some distance from Snow Hill Island, so your captain will navigate your ship to a position in the ice that's within helicopter range of the rookery. As we draw near, a few curious penguins may be attracted to the open water by the ship, so keep your eyes peeled for them. Deployed in a rotation of flights, our on-board helicopters will land as close to the penguins as possible, yet still at a safe distance (at least 0.75 nautical miles/1.4 km), to protect the birds. Since you must carry all your own gear for the entire distance to the rookery and back across sea ice several feet thick, you'll want to keep items in your backpack to a minimum. A must-bring, however, should be your camera.
Days 12 and 13: At Sea
A day at sea can be as busy as any day ashore. Share stories and photos with your shipmates in the lounge, relax in our Polar Library or attend dynamic presentations by your Expedition Team, who may even screen documentaries. Lecture topics can range from the Historic Age of Exploration to whales of the Southern Ocean.
Day 14: Disembark in Ushuaia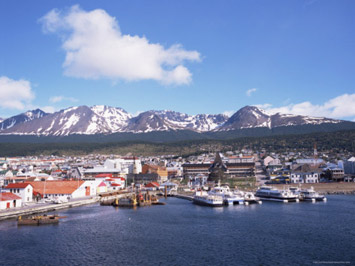 This morning, you'll say farewell to your Expedition Team and fellow travelers before disembarking to catch your homeward flights.
Welcome Aboard the Kapitan Khlebnikov
The Kapitan Khlebnikov is a polar-class icebreaker combing power and technology with comfort. No passenger ship has transited the Northwest Passage more often than the renowned Kapitan Khlebnikov. Originally designed to take on the rigors of northern Siberia, the 24,000 horsepower engine and advanced ice-breaking technology take you places no other ship can.
The ship offers 52 outside cabins and suites, all featuring private facilities, large windows, desk, hair dryer, robes, and large closets.
Technical Specs
Staff and Crew: 70
Guests: 110
Length: 122.50 meters
Breadth: 26.50 meters
Draft: 8.50 meters
Propulsion: Diesel-electric engines – 24,000 total horsepower
Ice Class: LL3
Cruising Speed: 15 knots
Cabins & Amenities
51 cabins and suites featuring private facilities, large windows, a desk, hair dryer, robes and large closets
All suites have sitting room separated from the bedroom, TV and DVD player
Dining room with unreserved seating
Chef-prepared meals (all meals and daily snack included)
Coffee, tea and snacks served around the clock
Lounge and bar staffed by a professional bartender
Passenger elevator
Heated indoor plunge pool
Sauna
Theater-style auditorium with state of the art equipment, for daily presentations from the Expedition Team
Polar Library stocked with books and DVDs
Polar Boutique
Clinic with licensed doctor
Notes
Embracing the unexpected is part of the legacy—and excitement—of expedition travel. When traveling in extremely remote regions, your expedition team must allow the sea, the ice and the weather to guide route and itinerary details. This itinerary is a tentative outline of what you'll experience on this voyage; please be aware that no specific itinerary can be guaranteed. A measure of flexibility is something all of us must bring to a polar expedition.