Fly the Drake – South Shetland Islands, Antarctica – Ocean Albatros, Feb. 2023
Fly the Drake – South Shetland Islands, Antarctica – Ocean Albatros, Feb. 2023
Trip Summary
Dates: February 14, 2022 – February 21, 2022
Duration: 8 Days
CHARTERED VOYAGE
About the Classic Air Cruise Itinerary
For those who don't have the time or are not interested in cruising across the Drake Passage, this is the trip for you. Take a three-hour flight over Cape Horn and the mythical waters of the Drake Passage, landing you on one of the most spectacular places on earth: the coldest, highest, windiest, driest, and […]
Itinerary Map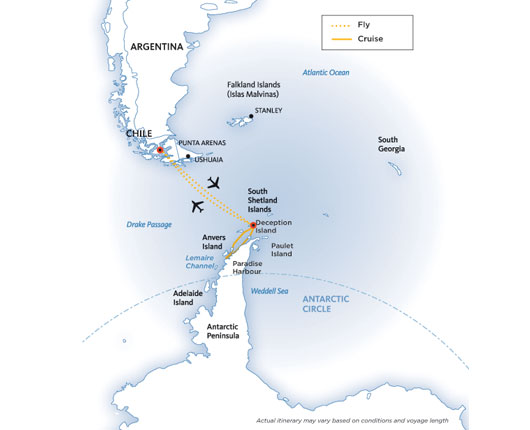 Pricing Information
About the Classic Air Cruise Itinerary
For those who don't have the time or are not interested in cruising across the Drake Passage, this is the trip for you. Take a three-hour flight over Cape Horn and the mythical waters of the Drake Passage, landing you on one of the most spectacular places on earth: the coldest, highest, windiest, driest, and remotest continent – Antarctica. Once you arrive to the South Shetland Islands, embark on your expedition vessel to explore the White Continent in-depth. Voyages aim to make two excursions per day, highlighting the wildlife, geography, history and importance of the last continent. Want to fly one Drake Passage and cruise the other? Check out the Fly & Cruise the Drake itineraries.
Detailed Itinerary
Day 1: Punta Arenas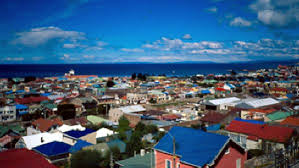 Arrive in Punta Arenas, Chile, where you are welcomed and transferred to your hotel. In the afternoon, you attend a briefing that provides important information about your voyage and reviews the essential guidelines for Antarctic visitors. Later, gather for a welcome dinner and meet your fellow adventurers while enjoying a typical regional menu.
Day 2: Fly the Drake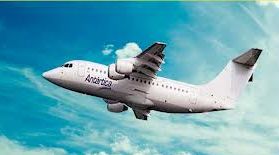 Your Antarctic adventure begins with a three-hour flight from Punta Arenas to King George Island, in the South Shetland Islands. As you exit the airplane, the clear Antarctic air fills your lungs for the first time. Explore the area surrounding Chile's Frei Station and Russia's Bellingshausen station, before boarding a Zodiac to embark your expedition vessel.
Days 3-6: Antarctica Peninsula and South Shetland Islands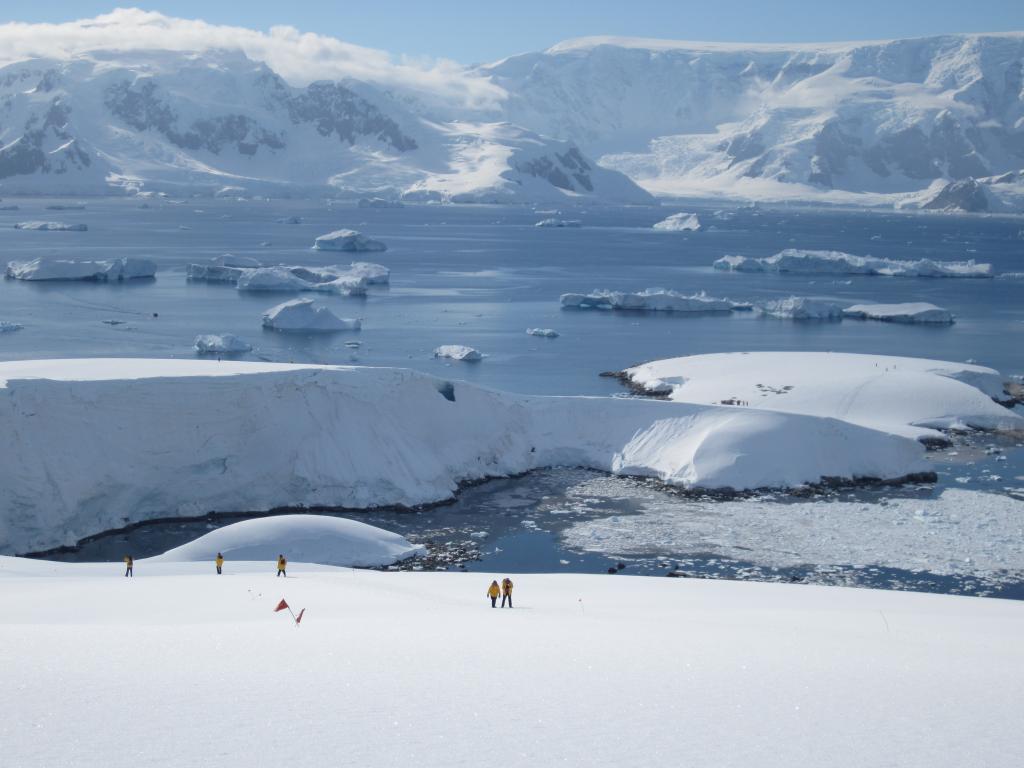 Antarctica Peninsula and South Shetland Islands
Cruise between the South Shetland Islands and the western coast of the Antarctic Peninsula, sailing along ice-filled fjords and among spectacular icebergs, while enjoying the company of sea birds, penguins, seals and whales. Each day, disembark by Zodiac and explore the landscape together with expert polar guides. On board the ship, attend an engaging program of lectures and presentations, and enjoy spectacular views from ship while sharing your daily adventures with fellow guests.
No journey is the same as flexibility is the key to success in Antarctica. The Expedition Team sets the voyage route to take advantage of the ever-changing opportunities provided by nature, crafting a unique and extraordinary experience each time. While the exact itinerary changes with each expedition, you will explore several spots that offer the best possible overview of the varied Antarctic environment. Your voyage may include visits to sites such as Paulet Island, Hope Bay, Port Lockroy, Petermann Island, Paradise Bay, Deception Island, the Lemaire Channel, or many other magnificent places.
Day 7: Return to Punta Arenas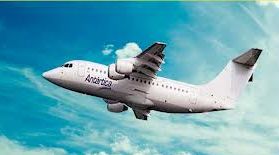 Return to King George Island and bid farewell to Antarctica before boarding the flight back to Punta Arenas. The program ends upon arrival at the airport in Punta Arenas. Note: Transfer to the city will be available for passengers staying overnight in Punta Arenas. One complimentary hotel night in Punta Arenas is offered upon request on Day 7 of the Travel Program.
Welcome Aboard the Ocean Albatros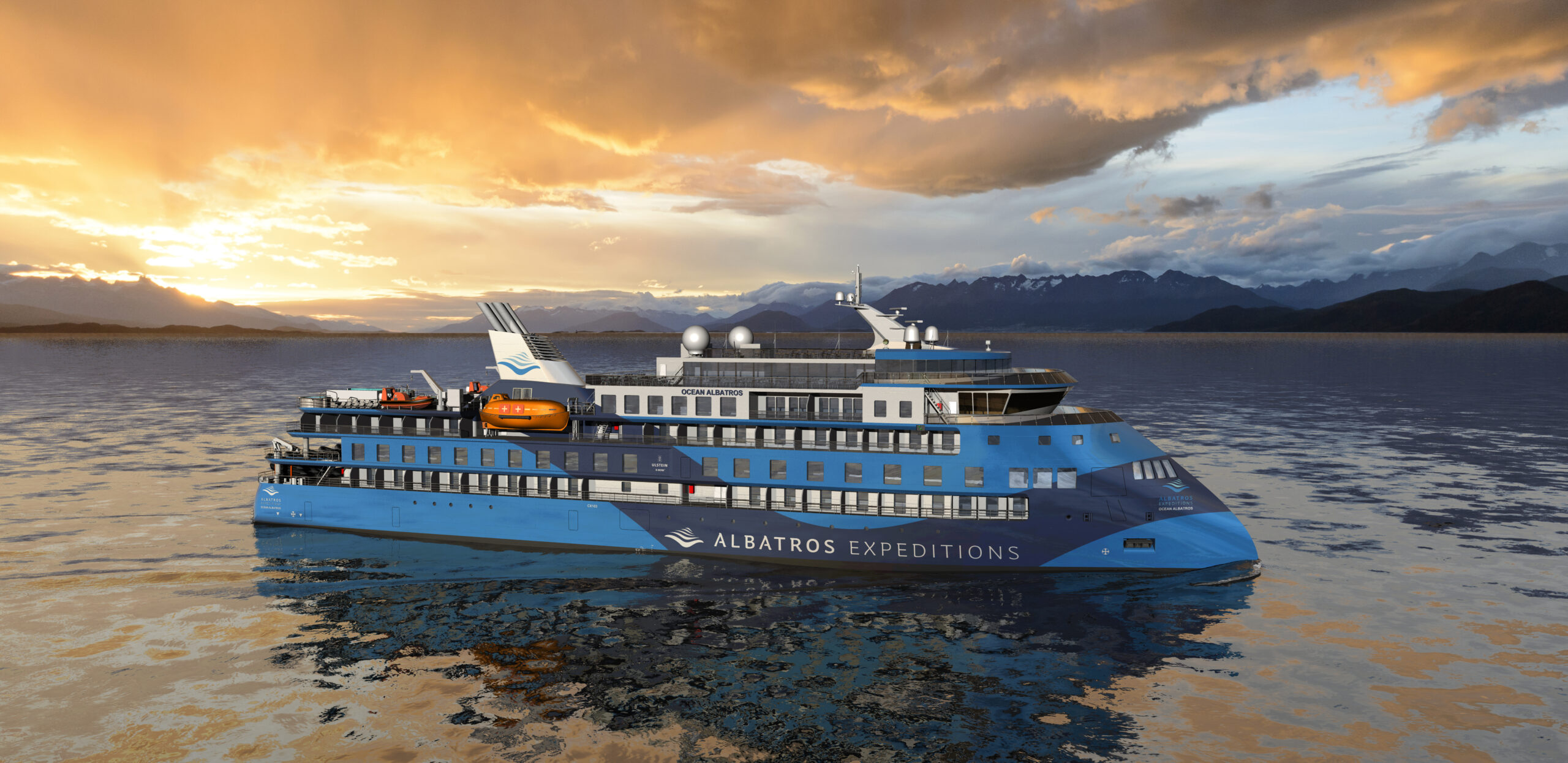 The Ocean Albatros will be deployed to a large selection of expedition cruise destinations, Antarctica, the Arctic, any various exciting new destinations in between.
With a total of 95 comfortable staterooms and suites, all with unobstructed sea view, most with their own balcony, the Ocean Albatros will definitely become one of the most popular expedition cruise vessels in the world. Like it's sistership the Ocean Victory it offers two restaurants, a wellness area, an Albatros Nordic Bar, an open deck dining facility, a modern lecture lounge, and other state-of-the-art amenities.  The vessel will have more than a 50% lower carbon footprint than traditional expedition vessels and be one of the most environmentally friendly, implementing the Green Initiative Program, ensuring both absolute comfort and sustainability for our guests. Unlike the Ocean Victory, the Ocean Albatros will also offer a unique panorama sauna, and a total of 12 dedicated solo travel cabins without a single-supplement.
Technical Specs
With the highest Polar code 6 and Ice class 1A, Ocean Albatros is the ideal vessel for small-ship cruising due to her sturdy construction and X-Bow®-Infinity class, which provides high stability in rough weather and allows for the smoothest movements on high waves, and a Solas 2012 classification which facilitates a safe return to port.
The vessel is part of a brand new generation of low-energy vessels, with 4 diesel engines and 2 electro engines, all controlled electronically to optimize speed and fuel consumption
Cabins & Amenities
Dinner always starts with delicious hot soups, cold cuts and crisp, fresh salads. Several choices of entrees are offered each evening, to accommodate different tastes and dietary requirements; always including a meat choice, fish choice and vegetarian choice.
After dinner, freshly prepared desserts, including ship-made ice cream or cakes are a great way to end a meal and satisfy any sweet tooth.
A selection of wines and beers is available to perfectly compliment your visit to our restaurant… and if you're interested in relaxing during your time off from activities and landings, delight onboard Ocean Atlantic by raising your glass to the experience of a lifetime!
Our bar is fully equipped with a variety of cocktails, beers, non-alcoholic beverages and more, to quench your thirst and reward the explorer in you.
LUXURIOUS CABINS & WELLNESS ONBOARD OCEAN ALBATROS
Ocean Albatros is the perfect addition to our fleet, due to its nautical technology and innovative low-energy usage. He's been designed and is currently undergoing additional preparations to satisfy our Nordic standards of service.
Our objective for safe and transformational experiences, distinguished lectures and programs, and superior-quality stays on our vessels, can now also manifest through more gentle sea crossings and a luxurious experience onboard.
Her X-BOW™ – Infinity class provides high stability in rough weather and high waves, and the spacious cabins allow for comfort and leisure between locations. Several restaurants, a wellness center and all the commodities to complete a dream voyage to the Antarctic region.
There are private balconies in approx. 90% of the staterooms, allowing you to behold the magnitude of the open ocean all around you.
Notes
The Ocean Victory will start operating the polar regions in NOVEMBER 2022.