Emperor Penguin Quest: Expedition to Snow Hill
Emperor Penguin Quest: Expedition to Snow Hill
Trip Summary
Dates: November 12, 2023 – November 25, 2023
Duration: 14 Days
Strats & Ends in Buenos Aires - Includes pre voyage hotel night & Flights from Buenos Aires
About the Legendary Snow Hill: March to the Emperor Penguins Itinerary
During this once-in-a-lifetime experience, journey to the bottom of the world—cruising past masses of dense ice and thick, tabular icebergs—aboard the legendary icebreaker Kapitan Khlebnikov. True to the explorer spirit, this exclusive Antarctic adventure, last offered by Quark Expeditions in 2010, is your chance to be a part of polar history. You'll have the rare opportunity to […]
Itinerary Map
Pricing Information
About the Legendary Snow Hill: March to the Emperor Penguins Itinerary
During this once-in-a-lifetime experience, journey to the bottom of the world—cruising past masses of dense ice and thick, tabular icebergs—aboard the legendary icebreaker Kapitan Khlebnikov. True to the explorer spirit, this exclusive Antarctic adventure, last offered by Quark Expeditions in 2010, is your chance to be a part of polar history. You'll have the rare opportunity to observe one of the most spectacular sights in the wild: the elusive emperor penguin colony off the coast of Snow Hill Island, whose existence was first confirmed in 1997, and to which the first ground visit was conducted by Quark in 2004. Imagine flying in a helicopter to the vicinity of this astounding rookery, then walking across the sea ice to come within several feet of chicks so young they're huddling with their parents. Watch in awe as these extraordinary creatures toboggan across the ice on their way to the ocean to dive for food. If you're lucky, some may even approach you! An experience like no other, it's like a wildlife documentary come to life. In brief:
Experience thousands of pairs of emperor penguins—including chicks—in their natural habitat
View other iconic Antarctic wildlife, such as whales, seals and seabirds
Travel aboard the legendary Kapitan Khlebnikov, the storied icebreaker and the only vessel to circumnavigate Antarctica twice
Cross the famous Drake Passage on your way to explore the Snow Hill emperor colony
Enjoy helicopter sightseeing and Zodiac cruising for a unique perspective of the Antarctic Peninsula
Detailed Itinerary
Day 1: Ushuaia, Argentina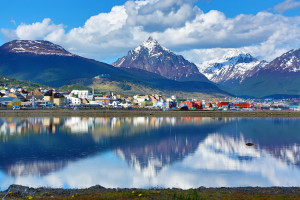 You will begin your journey in Ushuaia, a small but bustling port town at the tip of South America. This Argentine hot spot is the ideal gateway for you to explore the southern extent of Patagonia while preparing for your adventure ahead. Get active in the mountains or savor some handcrafted chocolate at a café in town.
Day 2: Embarkation Day
In late afternoon, we will transfer you and your fellow travelers from your group hotel to the pier, where you'll board Kapitan Khlebnikov. This iconic icebreaker should be instantly recognizable at the port, as the shape and bulk are distinctive, especially from a distance.
Days 3 and 4: At Sea
Crossing the legendary Drake Passage is as much a part of the Antarctic experience as penguins and seals are. With ideal weather conditions, your passage could be relatively easy, but be prepared for some rough seas in case the Drake lives up to its reputation.
Days 5 to 11: Weddell Sea and Snow Hill Island Emperor Penguin Colony
As we approach the island, remember that no two polar expeditions are alike, particularly this voyage through the icy Weddell Sea, since landings and wildlife sightings are determined by weather and ice conditions, as well as the natural cycles of the wildlife. But it's exactly this element of the unknown that makes expedition-style travel so exhilarating and adventurous.
That said, our expeditions will have some elements in common, such as landings, wildlife sightings, helicopter sightseeing and ice—truly massive amounts of ice! Having broken away from the ice shelf, large tabular icebergs, so named for their plateau-like flat top and steep sides, will signal your arrival to Antarctica.
Located on sea ice, the emperor rookery is situated some distance from Snow Hill Island, so your captain will navigate your ship to a position in the ice that's within helicopter range of the rookery. As we draw near, a few curious penguins may be attracted to the open water by the ship, so keep your eyes peeled for them. Deployed in a rotation of flights, our on-board helicopters will land as close to the penguins as possible, yet still at a safe distance (at least 0.75 nautical miles/1.4 km), to protect the birds. Since you must carry all your own gear for the entire distance to the rookery and back across sea ice several feet thick, you'll want to keep items in your backpack to a minimum. A must-bring, however, should be your camera.
Days 12 and 13: At Sea
A day at sea can be as busy as any day ashore. Share stories and photos with your shipmates in the lounge, relax in our Polar Library or attend dynamic presentations by your Expedition Team, who may even screen documentaries. Lecture topics can range from the Historic Age of Exploration to whales of the Southern Ocean.
Day 14: Disembark in Ushuaia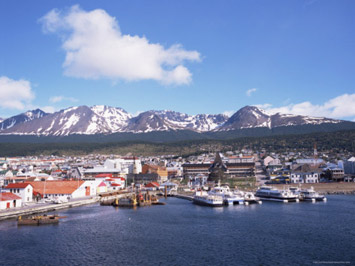 This morning, you'll say farewell to your Expedition Team and fellow travelers before disembarking to catch your homeward flights.
Welcome Aboard the Ultramarine
The newest ship in our fleet, Ultramarine is designed to go beyond the familiar in polar exploration, to discover new places, and immerse you in the best the region has to offer.
Equipped with two twin-engine helicopters, Ultramarine offers the most robust portfolio of adventure activities in the industry, the most spacious suites in its category, breathtaking public spaces, and more outdoor wildlife viewing spaces than other expedition ships its size. It also features a best-in-class 70-day operational range and an innovative mix of sustainability features that exceed all industry standards.
With all this and more, Ultramarine is set to deliver the ultimate polar expedition experience.
Technical Specs
Staff and Crew 

140

Guests 

199

Ice Class 

1A+, PC6

Length 

420 ft (128m)

Draft 

16.4ft (5.1m)

Cruising Speed 

16 knots, in open water

Registration 

Marshall Islands

Lifeboats 

4, fully enclosed
Cabins & Amenities
Cabins
Spacious Entryways
Personal Safes
Spa-inspired Bathrooms
Heated Bathroom Floors
Premium beds and bed linens
Convertible Beds
Individual Temperature Controls
HD Flatscreen Televisions
Oversized Windows With Sweeping Views
Electrical Supply: 220V
| CABIN CATEGORY | DECK LOCATION(S) | SIZE | # OF GUESTS | BERTH CONFIGURATION |
| --- | --- | --- | --- | --- |
| Solo Panorama | | 132 sq. ft. | 1 | 1 twin |
| Explorer Triple | | 285 sq. ft. | 1-3 | 3 single beds, two of which can be converted to a double bed |
| Explorer Suite | | 285 sq. ft. | 1-2 | 1 double or 2 single beds |
| Balcony Suite | | 226 sq. ft. | 1-2 | 1 double or 2 single beds |
| Deluxe Balcony Suite | | 299 sq. ft. | 1-2 | 1 double or 2 single beds |
| Terrace Suite | | 350 sq. ft. | 1-2 | 1 double or 2 single beds |
| Penthouse Suite | | 369 sq. ft. | 1-2 | 1 double or 2 single beds |
| Owner's Suite | | 446 sq. ft. | 1-2 | 1 double or 2 single beds |
| Ultra Suite | | 563 sq. ft. | 1-2 | 1 double or 2 single beds |
Aboard
2 Dining Areas
4 Bars
Panorama Lounge
Lecture Theater
Library
Polar Boutique
Spa & Fitness Center
Oceanview Sauna
Zodiac Hangar with 4 Embarkation Points
2 Ready Rooms with Individual Lockers
Walkaround Deck
Bridge
Activities:
Flightseeing (Included)
Zodiac Cruising (Included)
Hiking (Included)
Lectures (Included)
Camping (Optional)
Sea Kayaking (Optional)
Stand-Up Paddleboarding (Optional)
Paddle Excursions (Optional)
Cross Country Skiing (Optional)
Mountaineering (Optional)
Notes