Classic Antarctica in Depth
Classic Antarctica in Depth
Trip Summary
Dates: November 11, 2024 – November 23, 2024
Duration: 13 Days
About the Antarctica Classic in Depth Itinerary
Like the 'Antarctica Classic', this 13-day expedition will introduce you to the magic of the South Shetland Islands and the Antarctic Peninsula, and offers you two additional days to explore the Peninsula. The In-Depth itinerary allows you to explore less-visited sites on the Peninsula and to become even more fully immersed in the Antarctic experience. […]
Itinerary Map
Pricing Information
About the Antarctica Classic in Depth Itinerary
Like the 'Antarctica Classic', this 13-day expedition will introduce you to the magic of the South Shetland Islands and the Antarctic Peninsula, and offers you two additional days to explore the Peninsula. The In-Depth itinerary allows you to explore less-visited sites on the Peninsula and to become even more fully immersed in the Antarctic experience. Encounter leopard seals lazing on ice floes and immense rookeries of penguins surrounded by towering glaciers. Expert expedition staff guides and lecturers offer knowledge and insights that really bring the nature and history of the region to life and serve to create an adventure of a lifetime. * Itineraries on our website are intended only as a guide and you should consult our team for detailed itineraries on specific voyages.
Detailed Itinerary
Day 1: Ushuaia, Argentina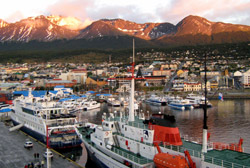 Your gateway for this expedition is Ushuaia, Argentina. Nestled within the Tierra del Fuego archipelago, Ushuaia offers you a small-town feel but has many shops, museums, cafes and restaurants to enjoy before your voyage. The nearby national park and Martial Glacier are must-sees and offer plenty of hiking and outdoor activities.
Day 2: Embarkation
Embarkation begins in the afternoon at the port in Ushuaia. Enjoy the evening sailing through the Beagle Channel.
Days 3-4: Drake Passage
The adventure begins with a 400 mile crossing of the passage that bears the name of the 16th century English explorer Sir Francis Drake. The ship is at home in this part of the Southern Ocean. Take in daily lectures from your expedition team and keep an eye out for the first sightings of icebergs, whales, and albatross following in the ship's wake.
Days 5-10: Antarctic Peninsula & South Shetland Islands
Experience some of the most unique wildlife viewing and inspiring scenery in the world as you set foot on the Antarctic continent.
Attempt two shore landings per day (weather conditions permitting), and encounter gentoo, chinstrap and Adélie penguin rookeries, Weddell, crabeater and leopard seals, and orca, humpback and minke whales in the cold Antarctic waters. The peninsula also has a remarkable human history. During the voyage you will learn about some of the most important and dramatic expeditions to this remote corner of the world.
Days 11-12: Drake Passage
Today begins the journey north to our home port of Ushuaia. Review the highlights of your Antarctic experience with our lecturers and staff. Keep your eyes open on the observation deck for some final whale sightings.
Day 13: Disembarkation
Disembark in the morning.
Welcome Aboard the Expedition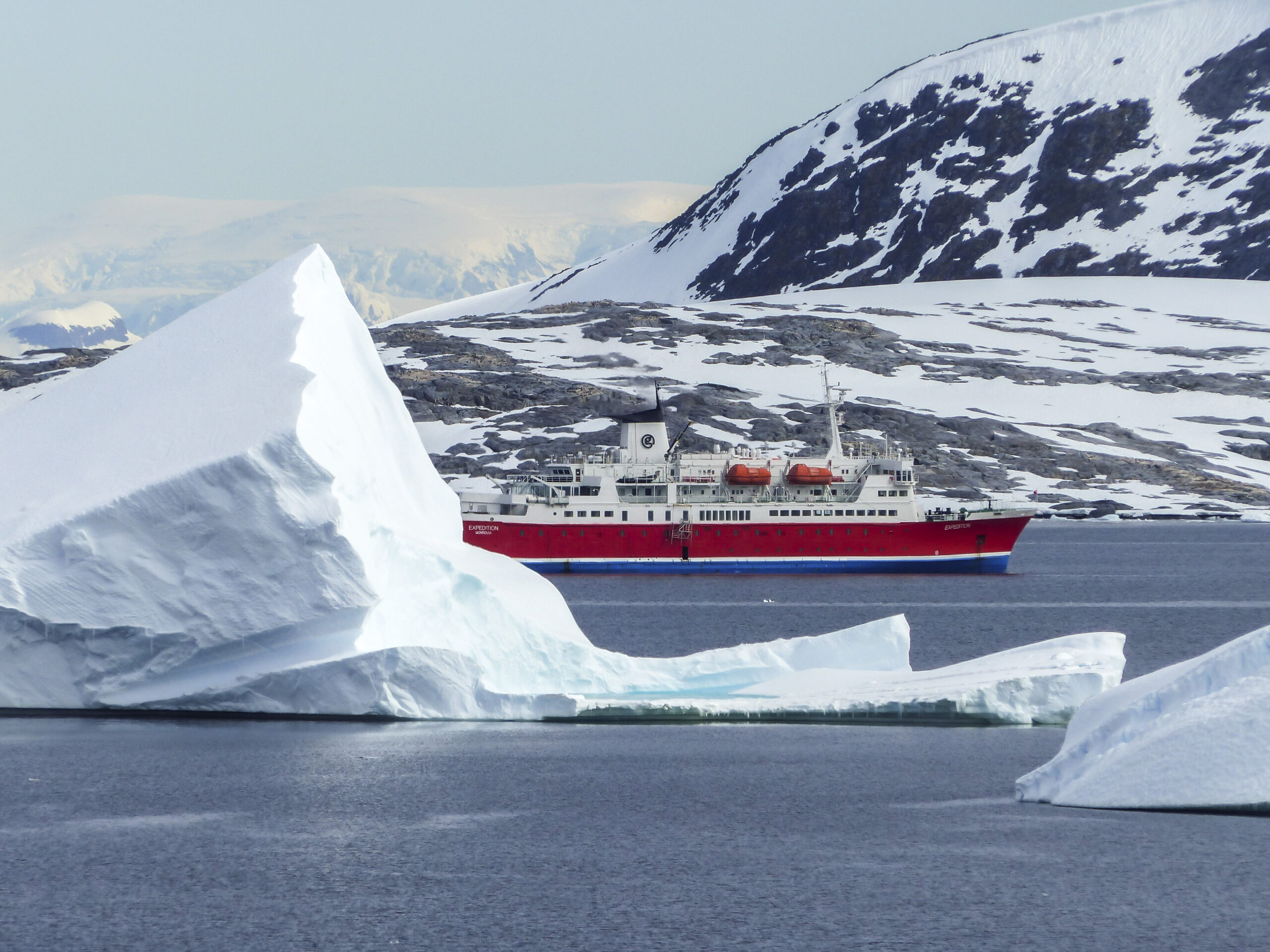 With a maximum of 134 passengers, the Expedition provides an intimate small ship cruising experience. Completely refurbished in 2009, she boasts spacious cabins, each featuring ocean-facing windows or portholes and private en-suite facilities. Large common areas and observation decks provide panoramic views of the distinctive landscapes of some of the most remote regions on earth. The Expedition delivers it space, comfort and expertise at a price that few can better.
Technical Specs
Passenger Capacity: 134 (maximum)
Crew: 53
Built: Helsingr Skibsvaerft, Denmark, 1972 (2009)
Ice Class: Swedish/Finnish 1B
Length: 105m (345 ft)
Breadth: 18.6m (61 ft)
Max Draft: 4.7m (15 ft)
Gross Tonnage: 6334 GRT
Cruising Speed: 14.5 knots
Stabilizers: Fins, Type Brown/AEG
Cabins & Amenities
Observation Deck
Fleet of 14 zodiacs
Complimentary Bogs Boots for duration of your cruise
Complimentary reusable water bottle for every passenger
Large Mud Room
Library
Discovery Lounge
Fine dining – one sitting
Polar Bear Pub
Gift Shop
Medical Clinic
Sauna
Computer Room
Gym
Public Telephone
Notes
Single Supplement is 1.7 times the regular price.
Please note that evacuation insurance is mandatory on all cruises.
Camping Excursion: $349 per person
Kayaking Excursion: $999 per person (Antarctica Classic), $1199 (Antarctica Classic In Depth & Quest for the Antarctic Circle), $1499 (Spirit of Shackleton & Falklands, South Georgia and Antarctica)
Adventure options must be pre-booked and paid for prior to start of the trip. Space is subject to availability. Some activities require experience.
Promos cannot be combined with any other offer, promotion or discount.
All trips subject to possible fuel surcharge.