Antarctica Express: Fly the Drake
Antarctica Express: Fly the Drake
Trip Summary
Dates: January 2, 2024 – January 7, 2024
Duration: 6 Days
About the Antarctic Express: Fly the Drake Itinerary
You're ready to explore King George Island and the Antarctic Peninsula—and no Drake Passage crossings are required! With a spectacular aerial view, included charter flights between Punta Arenas and Antarctica have you experiencing the majesty of the 7th continent before transferring you to your ship in no time. For those who don't have the time or […]
Itinerary Map
Pricing Information
About the Antarctic Express: Fly the Drake Itinerary
You're ready to explore King George Island and the Antarctic Peninsula—and no Drake Passage crossings are required! With a spectacular aerial view, included charter flights between Punta Arenas and Antarctica have you experiencing the majesty of the 7th continent before transferring you to your ship in no time. For those who don't have the time or are not interested in cruising across the Drake Passage, this is the trip for you. Keep your camera ready as you cruise in a Zodiac in search of whales, seabirds and astounding icebergs. Beaches dotted with leopard seals and penguins give way to icy plateaus, with snow-capped mountain peaks looming behind. You'll find yourself thankful for the near-constant sunlight by which you can continue to take it all in. Expedition in Brief • Experience the fastest, most direct way to Antarctica • Fly over the Drake Passage • Marvel at all the Antarctic Peninsula highlights • Enjoy on-board lectures and educational presentations from polar specialists • Take advantage of such inclusions as domestic flights, gratuities, and drinks aboard all-suites ship, the Island Sky

* Itineraries on our website are intended only as a guide and you should consult our team for detailed itineraries on specific voyages.
Detailed Itinerary
Day 1: Flight from Santiago to Punta Arenas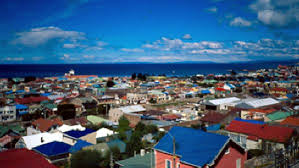 Your adventure begins with an included flight from international gateway Santiago to Punta Arenas, Chile, the most populated city in Patagonia. You will be transferred to the included group hotel. In the afternoon, a representative will meet you at the group hotel, where you'll enjoy a welcome dinner and be briefed about preparing for your embarkation day.
Day 2: Charter Flight & Embarkation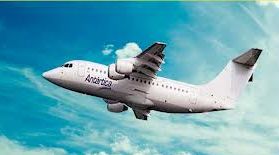 Your charter flight from Punta Arenas to Antarctica will have you crossing the legendary Drake Passage in only a few hours. Far below, the ship will approach King George Island for your arrival. Your first glimpse of dramatic Antarctic landscapes will be from a unique perspective, as your plane descends for landing in the South Shetland Islands. After landing, stretch your legs and spend time exploring the island before being transferred by Zodiac to your ship to set sail for the Antarctic Peninsula!
Days 3-6: Antarctic Peninsula & South Shetland Islands
There are few places in the world as evocative as Antarctica. As your ship approaches the White Continent, you may be overcome by feelings of excitement and awe. Much of Antarctica is indescribable and can only be fully appreciated through your own eyes.
As your captain and expedition team keep a lookout for whales and seabirds, you'll be alerted to any new sightings. Our team of expert lecturers will also provide in-depth explanations of the geology, history and wildlife of the region.
Even more exciting are your daily land excursions. Your first Zodiac landing is something you'll never forget! Walking up to a beach dotted with penguins and seals is the most intimate way to experience the unique wildlife of Antarctica.
Each landing is different and is dependent on weather, but every day presents new sightings and photo opportunities, and it won't be long before you can tell the difference between an Adélie, gentoo or chinstrap penguin.
You may take a Zodiac cruise in search of whales and icebergs around Pleneau Island one day, followed by a hike to a penguin rookery the next day. From the booming sound of a calving glacier at Neko Harbor to the thrill of watching a leopard seal as it hunts a penguin, you'll wake up early and welcome each day with a sense of excitement and a desire to explore that which is unrivaled by any other travel experience.
Your expedition team will be with you all along the way, providing insights into the places you visit.
Day 7: Flight to Punta Arenas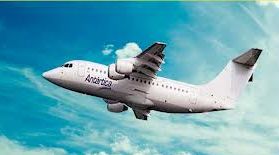 After your week of exploration, you'll say goodbye to your expedition team and disembark at King George Island. Your three-hour flight across the Drake Passage to Punta Arenas, Chile, brings your adventure to an end. After your transfer from the airport to the hotel, you are free to explore and enjoy one final dinner to reminisce about the sights and sounds of Antarctica.
Day 8: Depart Punta Arenas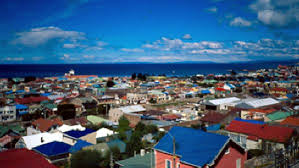 After breakfast, you will be transferred to the Punta Arenas airport for your included return flight to Santiago.
Important reminder:
Embracing the unexpected is part of the legacy – and excitement – of expedition travel. There are no guarantees that we can achieve everything we set out to accomplish. A measure of flexibility is something all of us must bring to a voyage. There are nearly 200 recognized sites in the Antarctic Peninsula and South Shetlands and the places mentioned above may be changed to others equally as interesting.
Welcome Aboard the World Voyager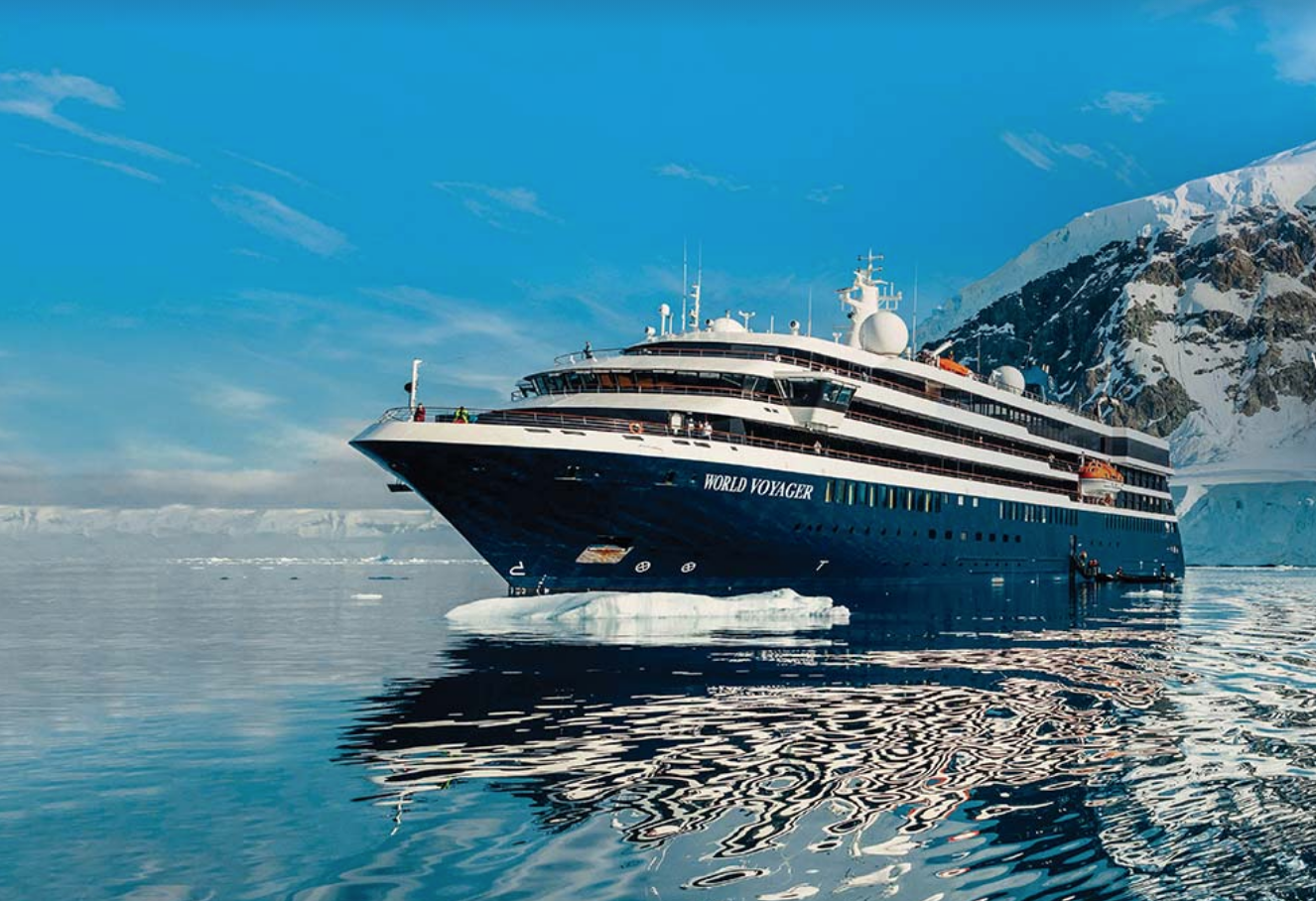 Classified as Polar Category C and Ice Class 1B, our ships are made for experiencing Antarctica to the max. World Voyager has been designed to operate at polar surface temperatures and ice- strengthened to safely bring you to landings amid the Antarctic Peninsula, South Shetland Islands, Falkland Islands and surrounding regions, and cross the Antarctic Circle.
Exploring Antarctica is a life-changing experience and it's even better when you cultivate personal moments with the environment and your fellow travelers. With fewer than 200 guests on every expedition, it's easy to connect with like-minded explorers in an intimate atmosphere. Gather at Water's Edge, sitting just 30 feet above the water line, with craft cocktails poured over glacial ice and watch a whale breach the surface, all while being enveloped in warmth and comfort with heated seating. Cruise amid the ice floes on a Zodiac safari and feel a sense of wonder overcome you as Gentoo penguins swim alongside.
Technical Specs
Cabins & Amenities
The six-deck ship is lined with 98 guest rooms that range from a 183-square-foot stateroom to a 466 square-foot suite, accommodating just under 200 passengers.
THE DOME OBSERVATION LOUNGE
Offering 270-degree and overhead views, The Dome offers the perfect perspective of Antarctica from every angle. Take in the sight of glaciers and icebergs from all around as you swap stories of adventures with your companions. Rugged peaks along the landscape inspire a sense of discovery that leaves you eager to step on shore and explore the Seventh Continent for yourself.
Notes
The Ocean Albatros will start operating the polar regions in NOVEMBER 2023.