Journey Below the Antarctic Circle – RCGS Resolute, Jan. 2019
Journey Below the Antarctic Circle – RCGS Resolute, Jan. 2019
Trip Summary
Dates: January 17, 2019 – January 30, 2019
Duration: 14 Days
Booking offer until Nov 15th, 2018 includes: Pre-voyage hotel night, USD 1,000 Travel Credit & USD$50 Spa or Dinner Credit (hotel)
About the Journey Below the Antarctic Circle Itinerary
This remote stretch of the Antarctic Peninsula is visited for just a few short months each year. From January onwards, seasonal ice conditions give us our best chance of achieving our objective – crossing the Antarctic Circle. Here we witness expansive landscapes, sizable Adelie penguin rookeries and we hope to see the large tabular icebergs […]
Itinerary Map
Pricing Information
About the Journey Below the Antarctic Circle Itinerary
This remote stretch of the Antarctic Peninsula is visited for just a few short months each year. From January onwards, seasonal ice conditions give us our best chance of achieving our objective - crossing the Antarctic Circle. Here we witness expansive landscapes, sizable Adelie penguin rookeries and we hope to see the large tabular icebergs that have drifted north from the Bellingshausen Sea. We always anticipate exciting ice navigation on this expedition. Detaille Island, below the Circle is a spectacular location. The snowy peaks which surround us, soar more than 2,000 meters above the ice-strewn waters. We aim to cross 66 degrees, 33 minutes South of latitude, which officially marks the position of the Antarctic Circle on the global map. We then return north, along the heavily glaciated coastline of the Antarctic Peninsula, passing through the Argentine, Fish and Yalour Island archipelagos along the way and into the Gerlache Strait and Danco coast region. Our program of off-ship excursions is well underway and there is an exciting selection of activities to choose from – including short or long hikes ashore, visits to historic points of interest and wildlife colonies, zodiac cruising looking for whales and seals or simply photographing the incredible icebergs. Such activities are enjoyed in the company of our onboard team of wilderness guides, naturalists, marine biologists, historians and photographers. For those with an adventurous streak why not spend a night ashore camping like the early Antarctic explorers?
Detailed Itinerary
Day 1: Ushuaia, Argentina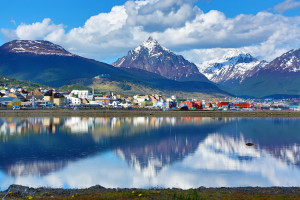 Our journey to Antarctica commences this afternoon in Ushuaia, in southern Argentina. We gather at our central meeting point and transfer to the pier and embark our expedition ship. After settling in to our cabins and exploring the ship, we meet our expedition team and fellow passengers. Excitement is in the air as we enjoy a welcome cocktail and dinner and cast off, bound for Antarctica and the adventure of a lifetime.
Days 2-3: At Sea – Towards Antarctica
We chart a southerly course for Antarctica. The Drake Passage is rich in bio-diversity and showcases a great abundance of wildlife. We will be joined by hundreds of seabirds including the wandering albatross. Giant petrels and smaller Cape petrels are also constant companions as make our way south. Photographing these magnificent birds takes patience and skill and our photography expert will be on hand to show you the best techniques. Join the ship's Captain on the bridge and learn about the operations of our modern expedition vessel. Throughout the day our onboard experts educate us with a series of presentations about the environment, the wildlife and history and the locations we hope to visit in the coming days. As we approach the coastline of Antarctica, we encounter more icebergs and anticipate our first whale sightings.
Days 4-7: Antarctic Circle Crossing and Lower Antarctic Peninsula
Seeing the continent for the first time will take your breath away. Given favorable ice conditions, our first goal will be to sail south
of the Antarctic Circle and into Crystal Sound. A favored landing site here is Detaille Island, home to an abandoned British science hut. 'Base W' was established in the 1950's and is in a remarkable state of preservation. For the history buffs this is a fascinating place, providing a glimpse into the harsh life of early Antarctic visitors. Further exploration this far south is highly dependent on optimal weather and ice conditions. If conditions allow, we may push even further to the south.
Days 8-10: Gerlache Strait and Antarctic Peninsula Exploration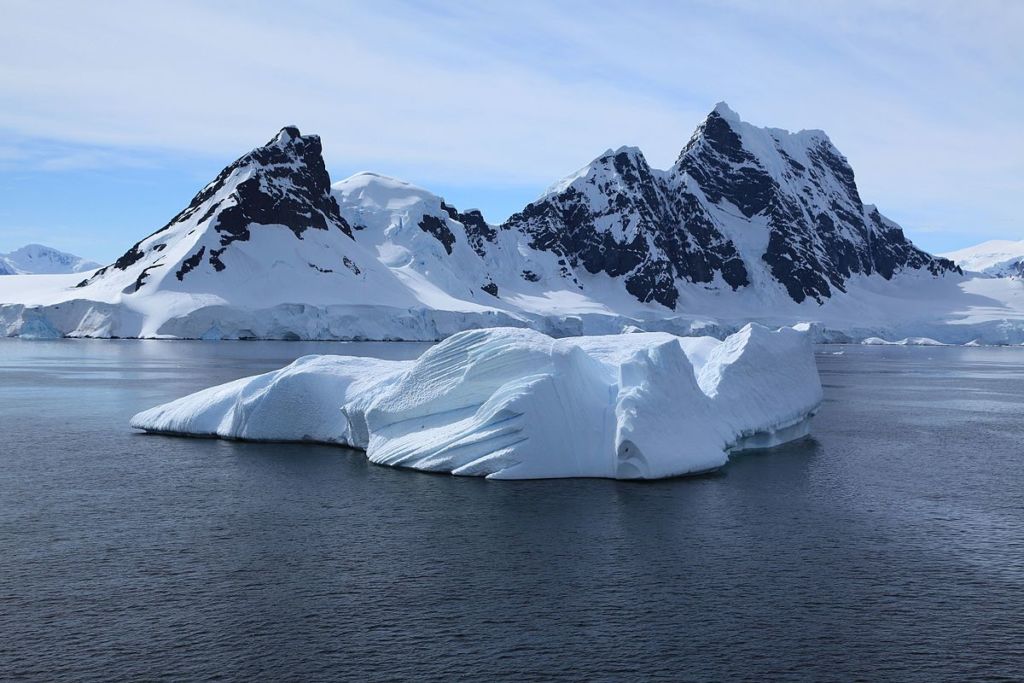 We aim to transit the Lemaire Channel on our way north towards Paradise Harbour. This may be the first opportunity to step foot on the continent of Antarctica itself. Nearby Neko Harbour offers another continental landing. Both locations offer terrific hiking opportunities up to panoramic view points. For the sea kayakers, the paddling opportunities here are endless. Expect to be in full sensory overload by this time of the voyage. The good news is, our adventure is not over and we still have several days of exciting exploration ahead. Orne Harbour is another celebrated location we hope to visit and the hike up to a rocky knoll provides excellent access to a chinstrap penguin rookery. At Cuverville Island, there is a large Gentoo penguin colony which we observe at close quarters. Leopard seals are often sighted cruising the shallows along the landing site.
For the kayakers, a full circumnavigation of the island is a real thrill. It is in this vicinity we hope to spend a night ashore camping for those interested, if weather conditions permit. We have all the gear and an expert team of guides to make this unique experience happen.
We are now at our most northern point on the Peninsula. Visits to Mikkelson Harbour and nearby Cierva Cove round out what has been a comprehensive exploration of the Gerlache coastline. Tonight, leaving the continent in the soft twilight, we reflect on an incredible week of exploration.
Day 11: South Shetland Islands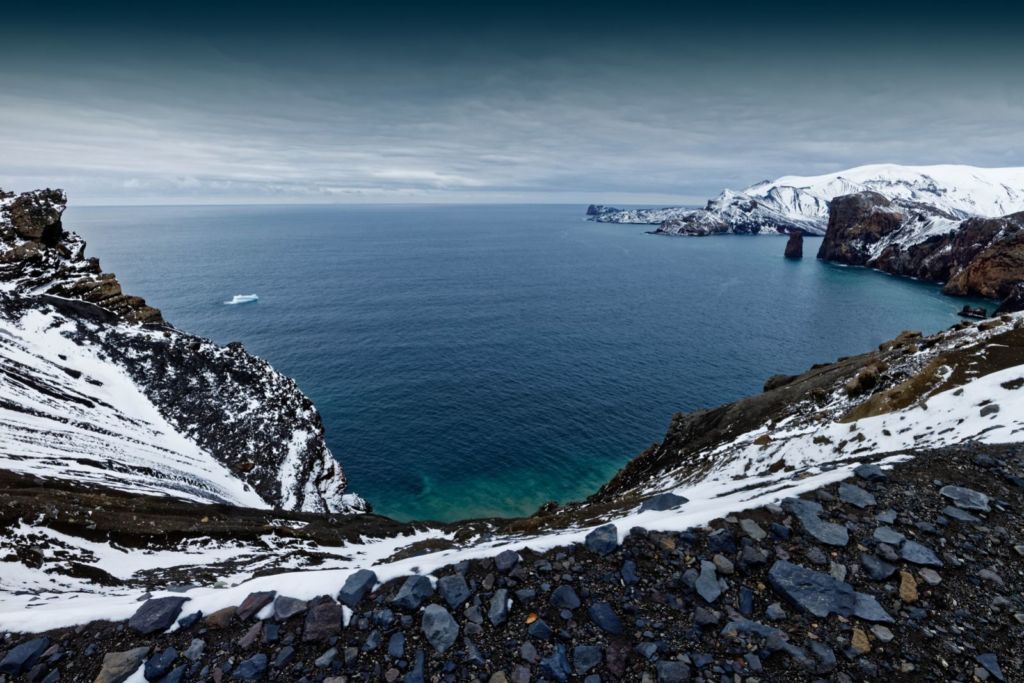 Having crossed the Bransfield Straight overnight, we arrive in the South Shetland Islands. The adventure is not over and if the weather conditions allow, we sail the ship into the flooded volcanic caldera at Deception Island. This is a very dramatic place and history is all around us as we explore the old whaling station, with the rusted old boilers and dilapidated wooden huts. At the far end of the beach is an old aircraft hangar. This is where Australian, Sir Hubert Wilkins made the very first flight in Antarctica in 1928. There is also an outstanding hike here, high up onto the rim of the crater.
On a sunny day, cruising along the coast of Livingston Island is a memorable experience. There are several other landing sites in the vicinity including Half Moon Island, or the broad pebbly beach at Yankee Harbour, where we sometimes encounter Weddell seals sunning themselves. This is another great spot for a hike or a zodiac cruise.
Days 12-13: Drake Passage – Return to South America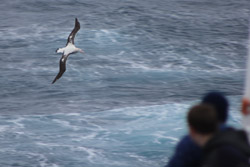 As we make our way back to South America, the educational presentations continue and we enjoy an entertaining and memorable voyage recap by our Expedition Leader. Join our photography experts in the multimedia room and download and back up your precious images. If weather conditions allow, we hope to make a rounding of Cape Horn. This fabled stretch of water is home to legendary tales of exploration and early navigation. It's a fitting place to reflect on a wonderful expedition. Approaching the entrance to the Beagle Channel in early evening light, we enjoy a special dinner attended by the
Captain of the ship.
Day 14: Arrive Ushuaia, Argentina – Voyage Concludes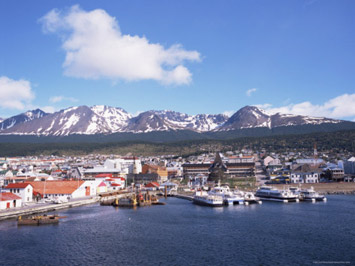 In the early morning, we arrive into Ushuaia, Argentina. It is time to say farewell to your crew and fellow travellers. Guests will be transported to their hotels or to the airport for return flights home. It will be possible to connect to flights through to Buenos Aires or other destinations in South America. Otherwise enjoy a night in town or venture further afield to explore the highlights of Patagonia.
Welcome Aboard the RCGS Resolute
Designed for comfort, RCGS Resolute is modern, well appointed, safe and ice-strengthened. From small group sessions to briefings for all passengers, we have public spaces onboard the ship ideally suited for each and every need. Two separate bar and lounge areas featuring 180 degree views and a wonderfully stocked library provide ideal places to relax or catch up on some reading. The sumptuous meals prepared for you by our culinary team are enjoyed in either of our two dining rooms, one of which features our popular bistro menu offering quick and easy meals for those prioritizing time out on deck. Both dining rooms have ample and open seating paired with modern furnishings and large picture windows with 180 degree views. Other facilities include our theatre style presentation room, gift-shop, gymnasium, wellness centre, hot water spa, sauna and steam room and salt water pool.
Technical Specs
Buily: 1993
Shipyard: Rauma, Finland
Ice Classification: Lloyds 1AS, ice-strengthened vessel
Stabilizers: Yes
Joins OOE Fleet: 2018
Passengers: 146
Cabins & Amenities
All cabins feature outside viewing ranging from deck three traditional with port holes, up to decks 4 through 6 offering expansive panoramic windows.  Cabins all have lower berths that have the ability to be single beds, or 1 double bed depending on our guests needs.  Extensive renovations have provided new carpets, high quality cabinetry with soft close drawers, contemporary and spacious bathroom design, all paired with soft accent lighting offering options dependent on our guests daily activities and mood. All cabins offer modern sectional lounge quarters, providing a quiet nook to read or catch up on journalling.  Space is exceptional as each cabin offers 22M squared living space, whilst the One Ocean Suites are absolutely palatial offering 44M squared with enough room to entertain or do back – flips (your choice)!
Our bistro dining room provides early birds the option to get their social caffeine or smoothy start to the day, accompanied by light breakfast style snacks.  Full meal service includes buffet breakfast and lunches incorporating an international flare.  For those with special dietary requirements – no problem, we can accommodate that too.  Dinner is a great opportunity to catch up about the day's events, as well as look to where we expect to explore next.  Five course menu options are offered a la carte, and seating is open in our business casual dining room featuring 180 degree sweeping views.  There's also an excellent wine list featuring a range of international wines and other beverages of choice.
Notes
Rates are per person, based on twin-share.
The Single supplement is 1.5x the published twin rate for Twin Private, Superior & Superior Plus. Single supplement is 2x the published twin rate for suites. Single supplement is not available in triple cabins. No single supplement applies for passengers willing to share in Twin Private, Superior & Superior Plus.
Mandatory Emergency Evacuation insurance is required on all trips.
All trips subject to possible fuel surcharge.
Adventure options:
Photography – Free of charge
Snowshoeing – Free of charge
Camping – Free of charge
Kayaking (must be pre-booked, maximum 25 participants) – $795
Ski Touring – $750
Overnight Kayaking – $300
Please note – camping is less likely to happen on the longer voyage to the Falkland Islands, South Georgia and Antarctica itinerary or on March voyages. Space is subject to availability. Some activities require experience.
NEW for 2020-2021 Antarctica expeditions
Private charter air between Santiago/Stanley and Punta Arenas/King George Island will be included in the price as well as the pre-voyage hotel night. Voyages ending at King George Island and flying back to Punta Arenas will include one post night complimentary hotel accommodation in Punta Arenas.