Antarctic Express – Crossing the Circle – Ocean Adventurer, Jan. 2024
Antarctic Express – Crossing the Circle – Ocean Adventurer, Jan. 2024
Trip Summary
Dates: January 25, 2024 – February 4, 2024
Duration: 11 Days
Includes pre & post voyage hotel night in Punta Arenas
About the Polar Circle Air Cruise Itinerary
Enjoy Antarctica in style — by flying and then cruising south of the Antarctic Circle! For those who don't have the time or are not interested in cruising across the Drake Passage, this is the trip for you. Take a three-hour flight over Cape Horn and the mythical waters of the Drake Passage, landing you on […]
Itinerary Map
Pricing Information
About the Polar Circle Air Cruise Itinerary
Enjoy Antarctica in style — by flying and then cruising south of the Antarctic Circle! For those who don't have the time or are not interested in cruising across the Drake Passage, this is the trip for you. Take a three-hour flight over Cape Horn and the mythical waters of the Drake Passage, landing you on one of the most spectacular places on earth: the coldest, highest, windiest, driest, and remotest continent – Antarctica. This trip takes you in-depth on the White Continent to explore below 66 degrees south. Prepare for incredible ice, curious wildlife and an adventure of a lifetime. Want to fly one Drake Passage and cruise the other? Check out the Fly & Cruise the Drake itineraries.
Detailed Itinerary
Day 1: Punta Arenas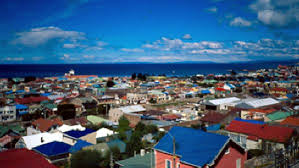 Arrive in Punta Arenas, Chile, where you are welcomed and transferred to your hotel. In the afternoon, you attend a briefing that provides important information about your voyage and reviews the essential guidelines for Antarctic visitors. Later, gather for a welcome dinner and meet your fellow adventurers while enjoying a typical regional menu.
Day 2: Fly the Drake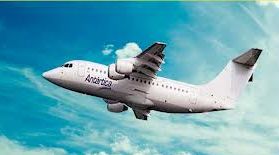 Your Antarctic adventure begins with a three-hour flight from Punta Arenas to King George Island, in the South Shetland Islands. As you exit the airplane, the clear Antarctic air fills your lungs for the first time. Explore the area surrounding Chile's Frei Station and Russia's Bellingshausen station, before boarding a Zodiac to embark your expedition vessel.
Days 3-5: Antarctica Peninsula and South Shetland Islands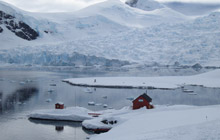 Cruise between the South Shetland Islands and the western coast of the Antarctic Peninsula, sailing along ice-filled fjords and among spectacular icebergs, while enjoying the company of sea birds, penguins, seals and whales. Each day, disembark by Zodiac and explore the landscape together with expert polar guides. On board the ship, attend an engaging program of lectures and presentations, and enjoy spectacular views from ship while sharing your daily adventures with fellow guests.
No journey is the same as flexibility is the key to success in Antarctica. The Expedition Team sets the voyage route to take advantage of the ever-changing opportunities provided by nature, crafting a unique and extraordinary experience each time. While the exact itinerary changes with each expedition, you will explore several spots that offer the best possible overview of the varied Antarctic environment. Your voyage may include visits to sites such as Paulet Island, Hope Bay, Port Lockroy, Petermann Island, Paradise Bay, Deception Island, the Lemaire Channel, or many other magnificent places.
Days 6-7: Antarctic Circle
Crossing the Antarctic Circle is an impressive achievement, as most expeditions to the Peninsula do not reach 66° 33' S. You and your shipmates will celebrate in style with a well-earned glass of champagne! With a toast to the first explorers who ventured this far south, you can take pride in knowing you've made it to a part of the world still visited by very few people. This is raw Antarctica, home to the midnight sun, Weddell seals and some of the most magical, odd ice formations you'll see anywhere in Antarctica.
Days 8-9: Northbound along Peninsula
You will continue to journey onto land by Zodiac twice daily as you travel north along the western Antarctic Peninsula. Your Expedition Team will always be on the lookout for any species of penguins, seals and whales that may have eluded you on the journey south.
Day 10: Return to Punta Arenas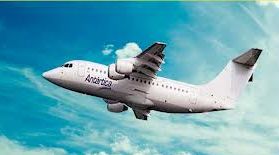 Return to King George Island and bid farewell to Antarctica before boarding the flight back to Punta Arenas. The program ends upon arrival at the airport in Punta Arenas. Note: Transfer to the city will be available for passengers staying overnight in Punta Arenas. One complimentary hotel night in Punta Arenas is offered.
Day 11: Departure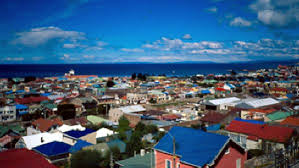 After breakfast, you are free to continue on your own travels or make your way to the Punta Arenas airport for your homeward flights.
Welcome Aboard the Ocean Adventurer
The 132-passenger Ocean Adventurer is one of the very few vessels in the world purpose-built for expedition voyages to remote polar regions like Antarctica. Formerly known as the Sea Adventurer, she underwent a multi-million dollar refurbishment in 2017. The Adventurer has an ice-strengthened hull that allows the ship to navigate safely through icy waters that are not accessible to conventional cruise vessels.
This small expedition ship has advanced communications and navigation equipment, and two new Rolls Royce motors, not to mention excellent stabilizers. The Adventurer has a contemporary look after its refurbishment, with all new furniture and carpeting, as well as six new cabins.  It has two bars, a lounge, library, gym, sauna, gift shop and beauty salon.
Technical Specs
Passengers: 132
Staff & Crew: 72
Length: 100.58 m
Breadth: 16.31 m
Draft: 4.72 m
Propulsion: Rolls Royce Diesel Twin Engines, 6 cylinder, 5400 horsepower
Ice Class: A-1
Cruising Speed: 12 knots in open water
Cabins & Amenities
65 outside cabins, all featuring private facilities, individual temperature controls, and in-room music.
Decks 4 and 5 provide exterior access, with outside seating.
Window-lined dining room on Deck 4 with unreserved seating: buffet-style breakfast or table service; table-service or buffet lunch, and table-service dinner. Main course choices from changing daily menu; cakes served in mid-afternoon.
Lounge/Presentation Room that accommodates all guests.
2 bars.
Library stocked with nautical books and board games.
Gift shop.
24 hour beverage station
Ship-to-shore communications via satellite, with email, and wireless, Internet access.
Clinic with licensed doctor.
Exercise room with elliptical trainer, hand weights, bike and floor mats.
Massage therapist.
Please note: there is no passenger elevator between decks.
Notes
Cruise Price does not include international airfare. Port charges are included. All cabins have two lower beds and private shower and toilet. Rates are per person based on double occupancy.
Single cabin prices are 1.7 times the cost of the appropriate twin-share prices listed above except for superior and above which are 2X the price listed above. All cabins are smoke-free.
Smoking is only permitted in designated areas only, as outlines by the Expedition Leader at the Initial Briefing.
Rates include mandatory emergency evacuation insurance for all passengers to a maximum of $100.000,00 per person.
Adventure options: Kayaking $950, Camping $225, Snowshoe is included. Adventure options must be pre-booked and paid for prior to start of the trip. Space is subject to availability. Some activities require experience.
All trips subject to possible fuel surcharge.