Cruise South, Fly North Antarctica Peninsula
Itinerary Map
Get the full Antarctic experience with one Drake Passage crossing, but save a day and fly the other way. Take advantage of the most direct way to Antarctica with a short three-hour flight that takes you to the white continent where you will enjoy everything the Antarctic has to offer. Immense penguin rookeries and icy landscapes await your arrival. Get the best of both Ushuaia, Argentina and Punta Arenas, Chile. If you would rather fly over the Drake both ways from Punta Arenas, Chile, check out the Classic Air Cruise itinerary.
In Brief:
The speed and convenience of a flight to Antarctica
The excitement of one Drake Passage crossing
In-depth Antarctic Peninsula exploration
On board lecturers and educational presentations from Polar specialists.
Length of Travel: 9 Days
Itinerary in Brief
Day 1: Embarkation in Ushuaia, Argentina in the afternoon
Days 2 -3: Southbound Drake Passage
Days 4-6: Antarctic Peninsula & South Shetland Islands
Day 7: Fly from King George Island to Punta Arenas, Chile
Detailed Itinerary
Day 1: Embarkation in Ushuaia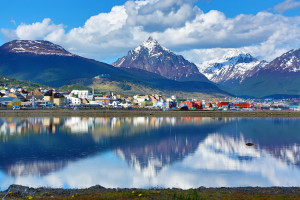 After enjoying the World's Southernmost city during the day, embark in the afternoon and set sail south.
Day 2 - 3: Drake Passage
Take part in Expedition team lectures and wildlife viewing on the outer decks as you reflect on your unforgettable experience on the Antarctic peninsula. On the final night, enjoy a farewell dinner with the Captain, staff and fellow travelers.
Days 4 - 6: Antarctica Peninsula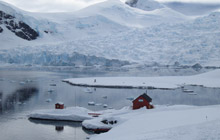 Take a deep breath – you have arrived. This is Antarctica. The waterways of the Antarctic Peninsula are home to deep bays, pristine coves and inlets and numerous small islands. The Gerlache coastline features heavily glaciated mountains permanently covered in ice and snow. Rocky outcrops are home to gentoo, adelie and chinstrap penguin rookeries and the waters are rich in marine life. We frequently encounter seals, including the powerful leopard seal, usually found hauled out on an ice floe. Curious humpback whales and the smaller minke whales are present much of the time as they feed on the vast schools of krill. Sightings of orca are not uncommon. Our activity program is in full swing and we encourage all guests to choose how their adventure unfolds. Every day we plan an exciting range of activities, including guided hikes on shore, visits to wildlife colonies with our expert naturalist guides, as well as Zodiac cruising.
No journey is the same as flexibility is the key to success in Antarctica. The Expedition Team sets the voyage route to take advantage of the ever-changing opportunities provided by nature, crafting a unique and extraordinary experience each time. While the exact itinerary changes with each expedition, you will explore several spots that offer the best possible overview of the varied Antarctic environment. Your voyage may include visits to sites such as Paulet Island, Hope Bay, Port Lockroy, Petermann Island, Paradise Bay, Deception Island, the Lemaire Channel, or many other magnificent places.
Day 7: Flight to Punta Arenas, Chile
Your Antarctic adventure ends with a three-hour flight to Punta Arenas, Chile. Arrive to this small city and take the group transfer to your hotel.
Upcoming Trips with this Itinerary: